Image at Infarrantly Creative
Thanks to new technology, maps are becoming a thing of the past. Now that we have Siri to guide us to our destination, bulky maps are no longer in demand for the traveler. However, they are in great demand for the DIY decorator and upcycled map projects can be found all over the internet.
I love the personal element they can bring to your project. Use maps from the city your child was born in to cover a dresser or shelves in their bedroom. Use maps of where you and your spouse met, were married, and have lived to create personal wall art in your own bedroom.
Most of us have a list of places we would like to visit or live. Why not use maps from those places for your favorite map project? A reminder like that might just get you a bit closer to your goal.
I've been pinning maps for a while with the idea of completing a map project. Here are a few I might try:

Met, Married, Live by Kayla Danelle…source link here, too!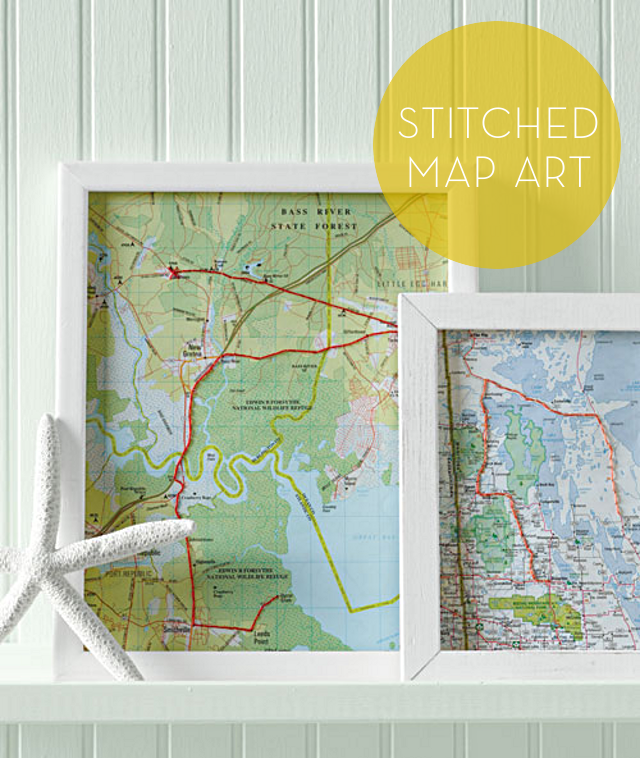 DIY Road Trip Souvenir--Stitched Map Art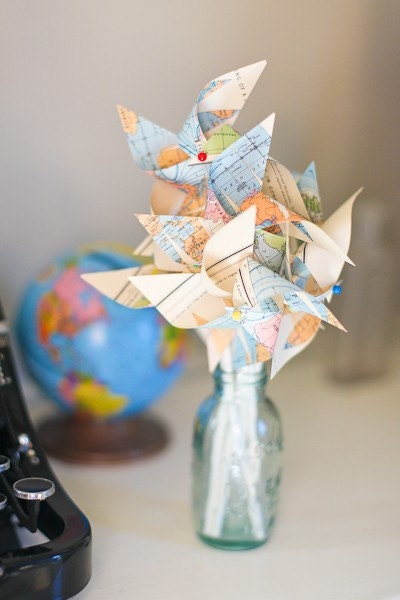 Pinwheels by Elizabeth St at Etsy…fun for weddings,
birthdays, anniversaries or going away and
welcome to the neighborhood parties.
We love family vacations and I'm dedicating a wall to photos from our travels. I think some stitched map art would be a fun addition.
*I'm an old school girl and when I'm traveling as a passenger, I still love to have a map as a reference…it is easier for me to understand where I am on paper, than on a screen. There is also an element of fun to it because the only time I use a map is on vacation. Real maps makes me happy.